MEMBER OF MAPIM AND MABOPA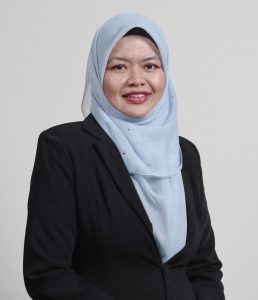 APPLICATION FORM

NAME CARD FORM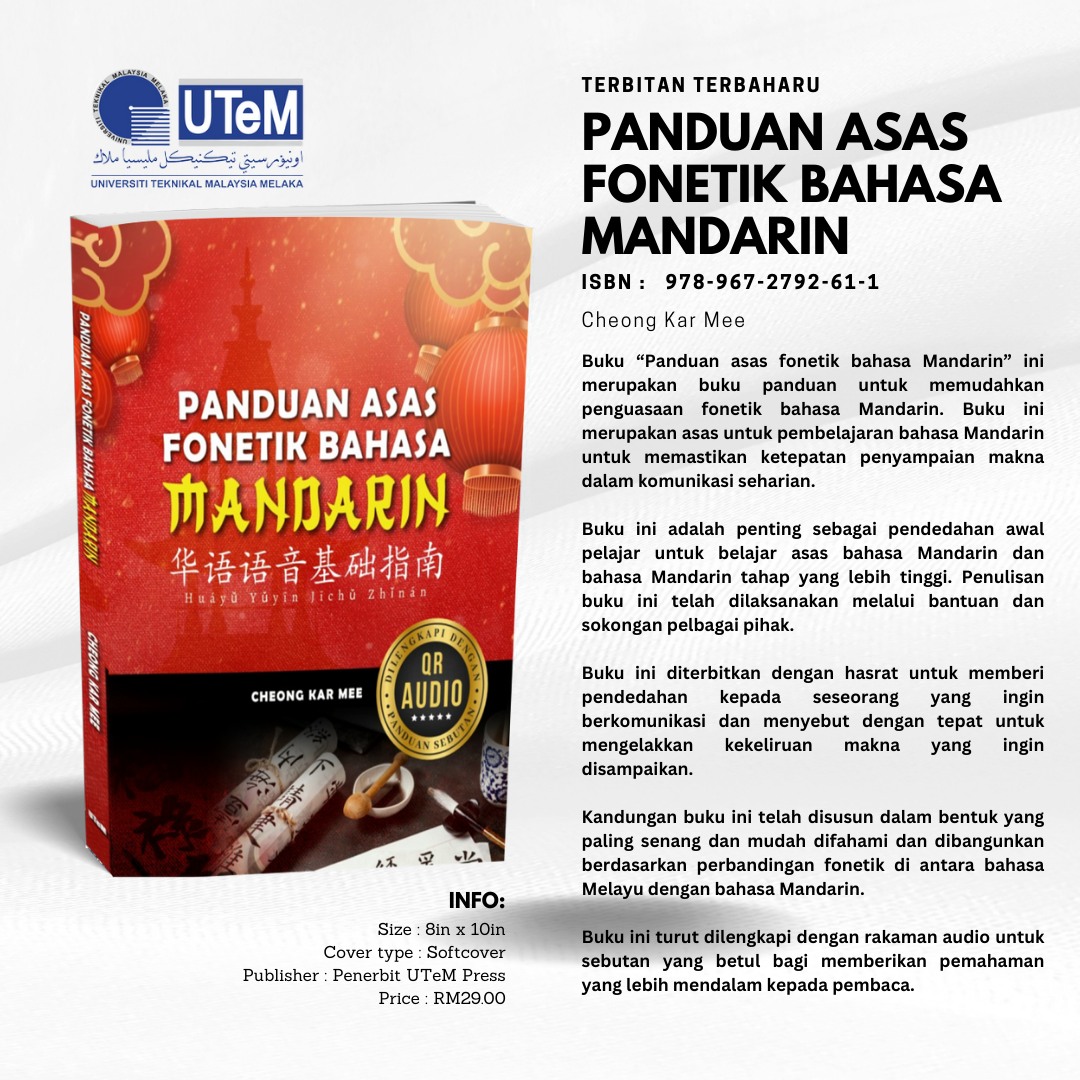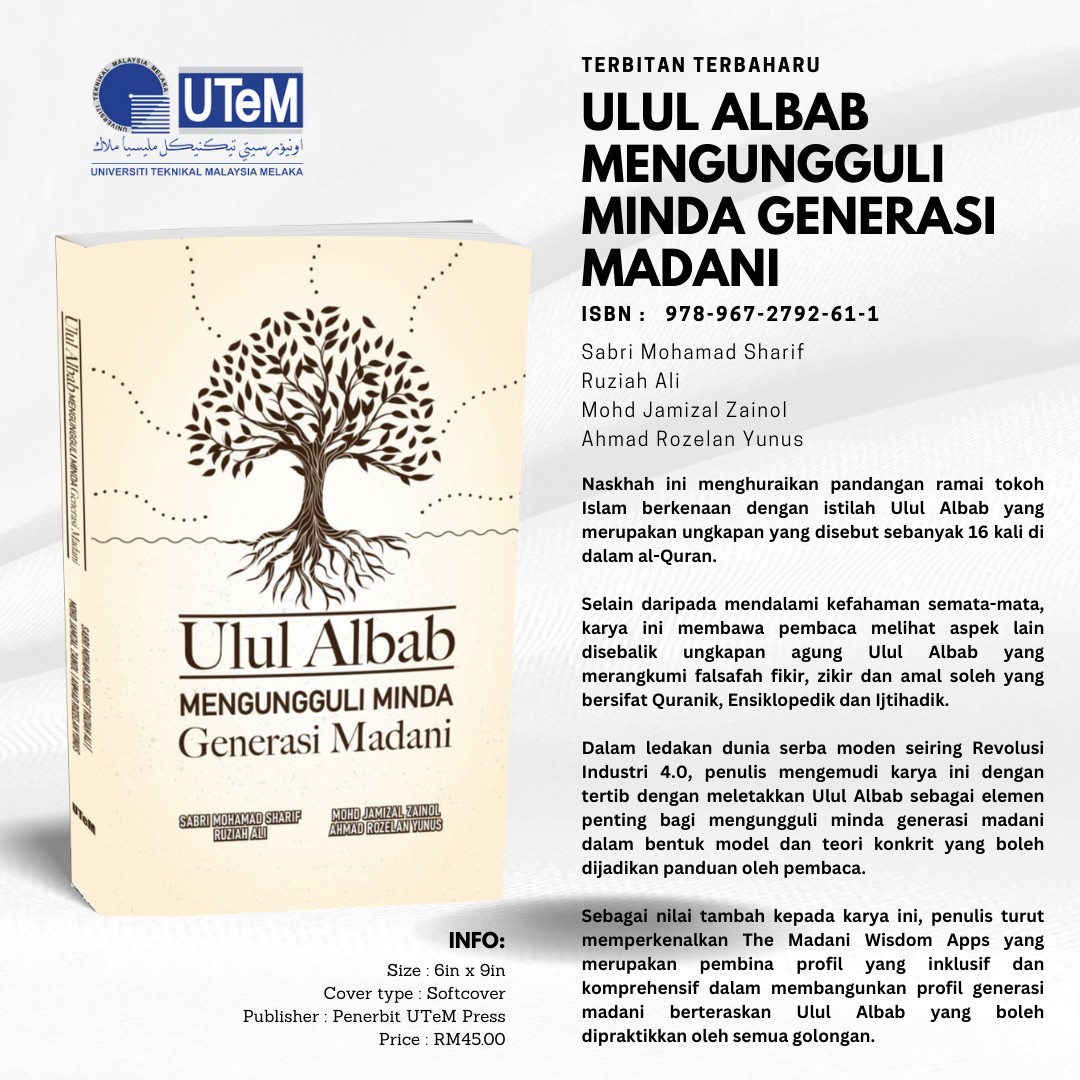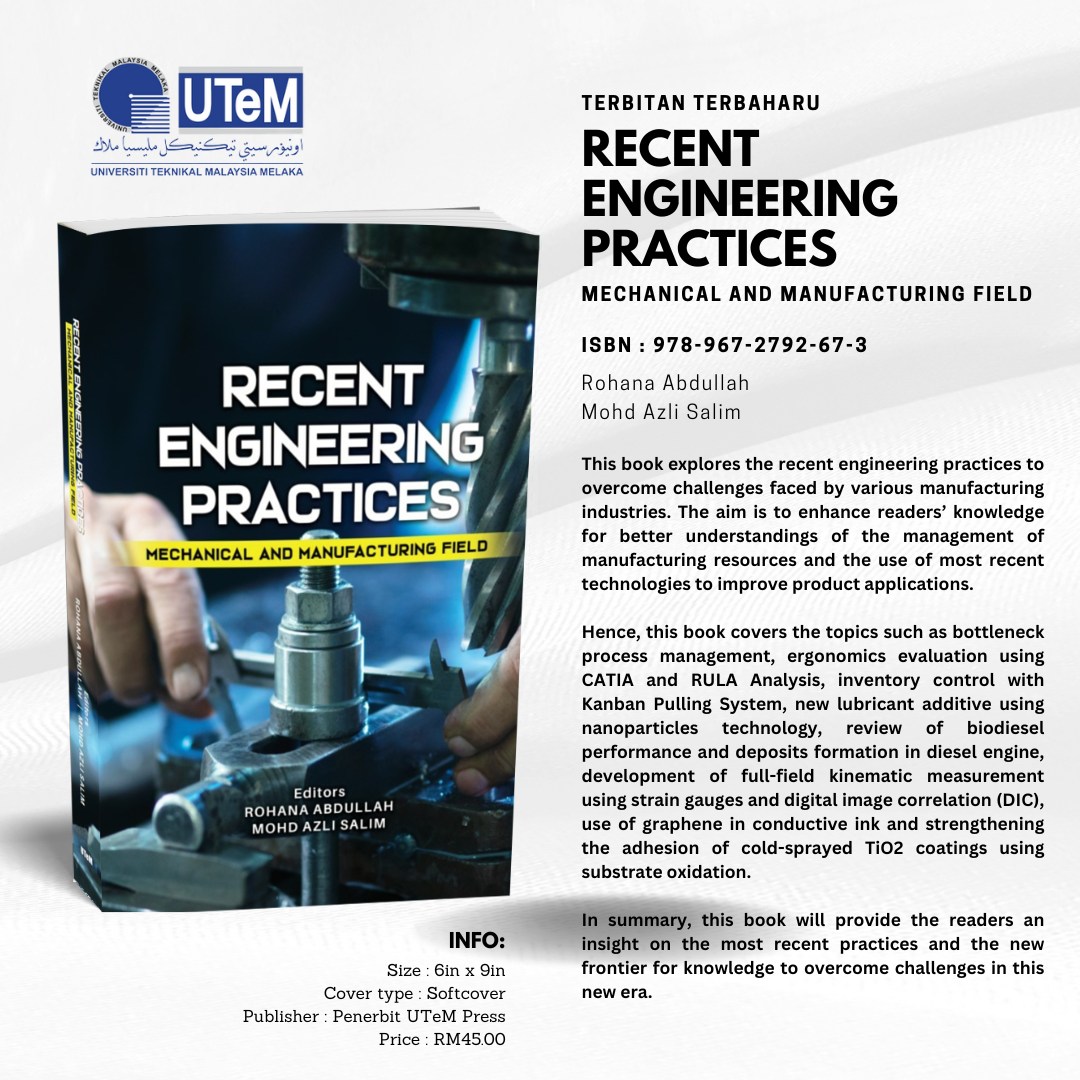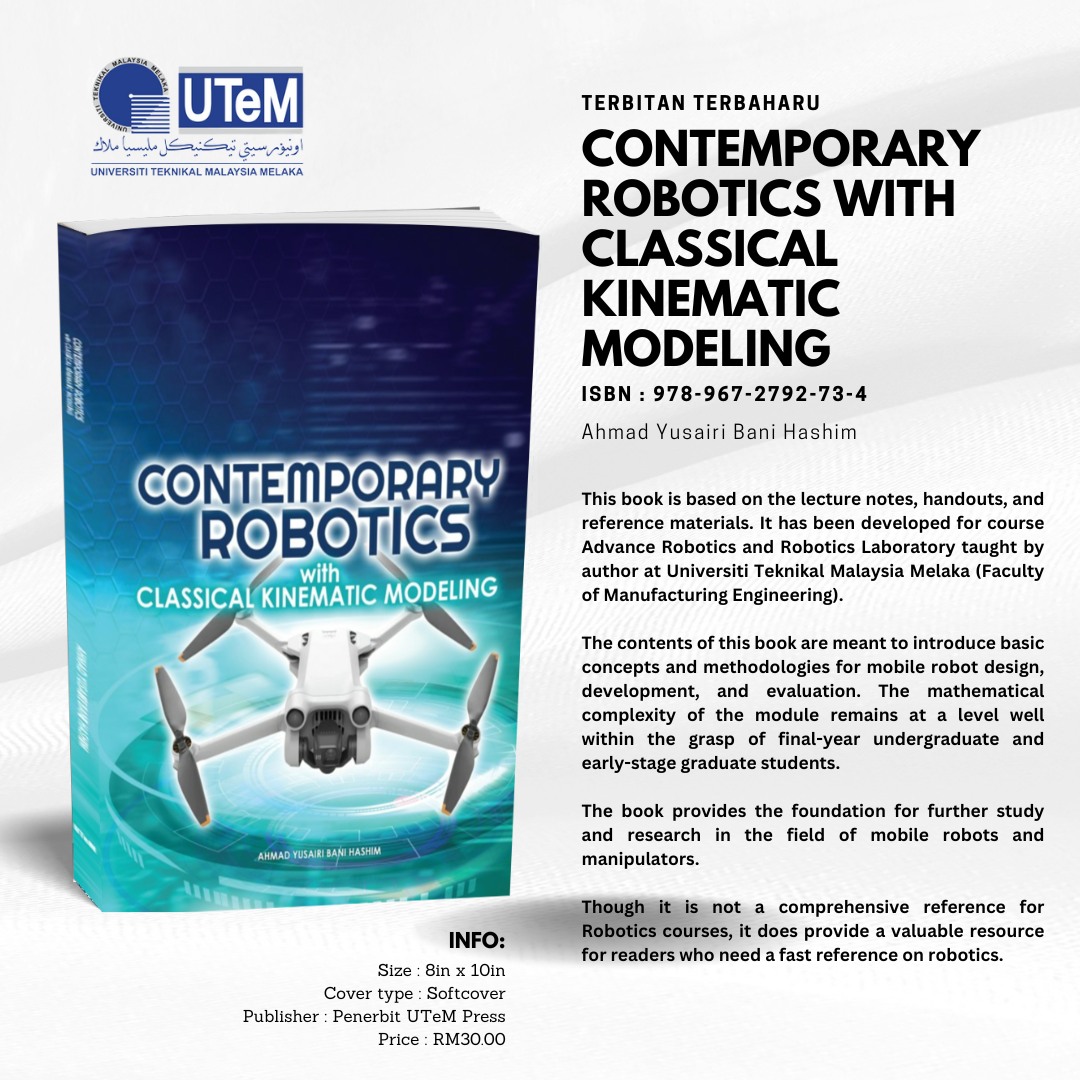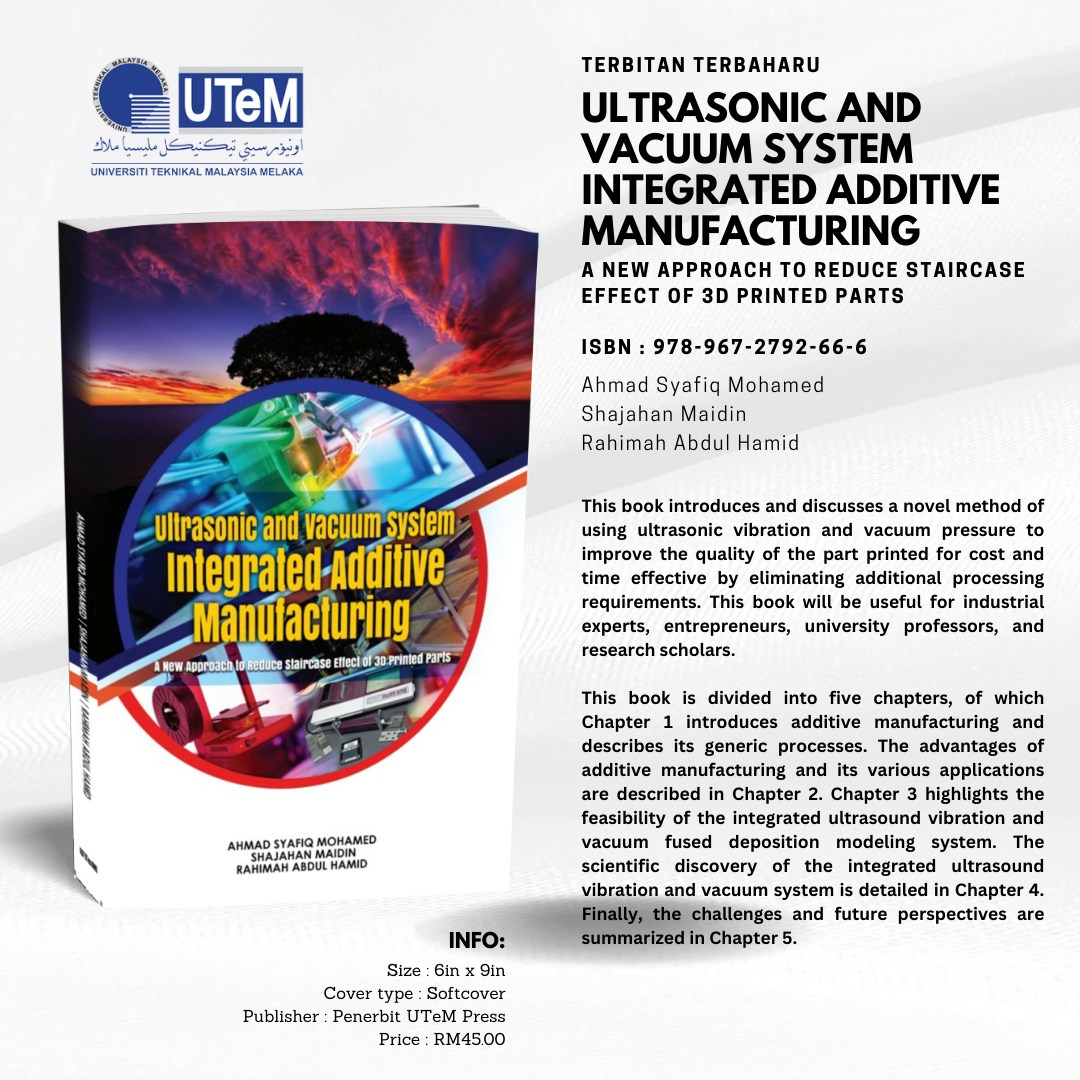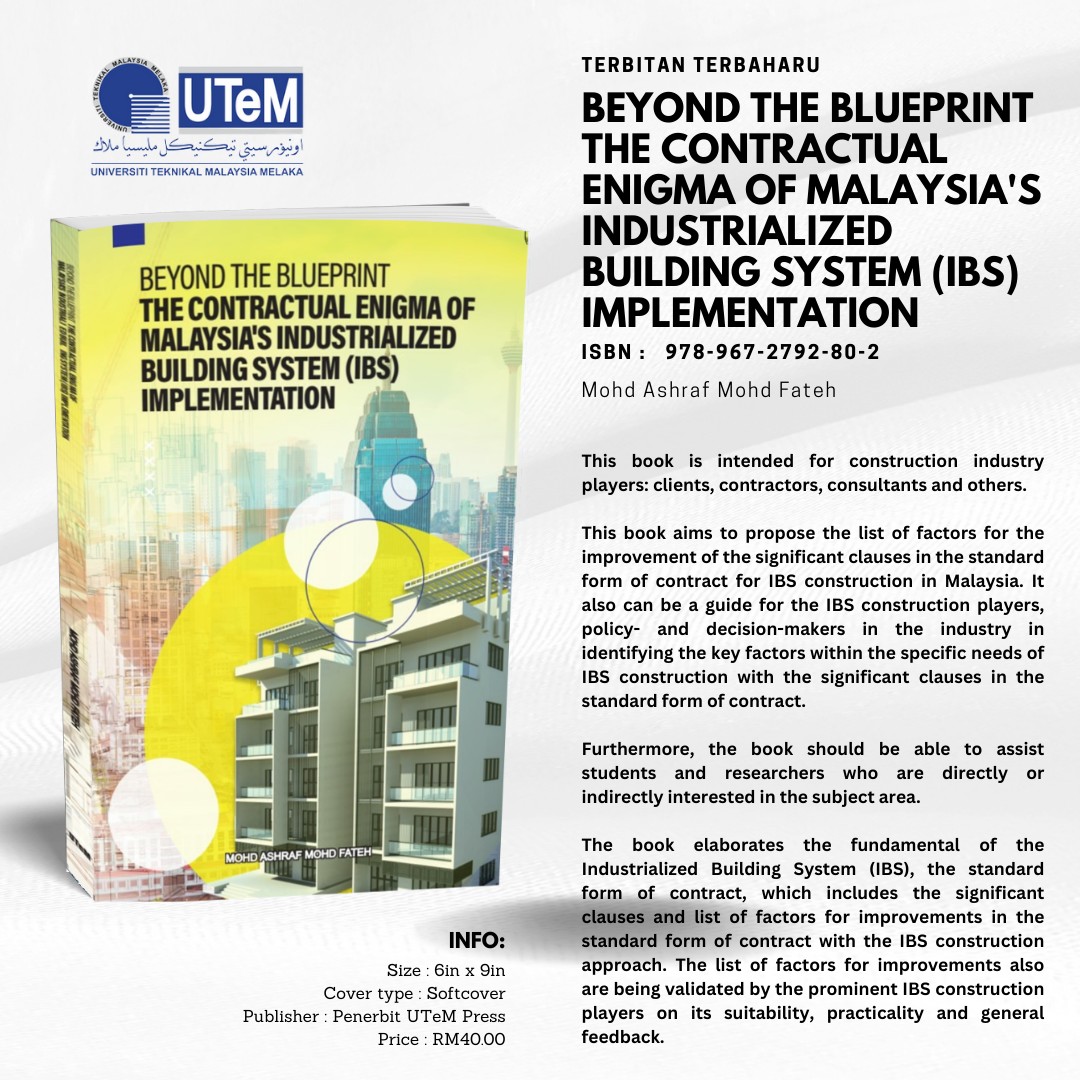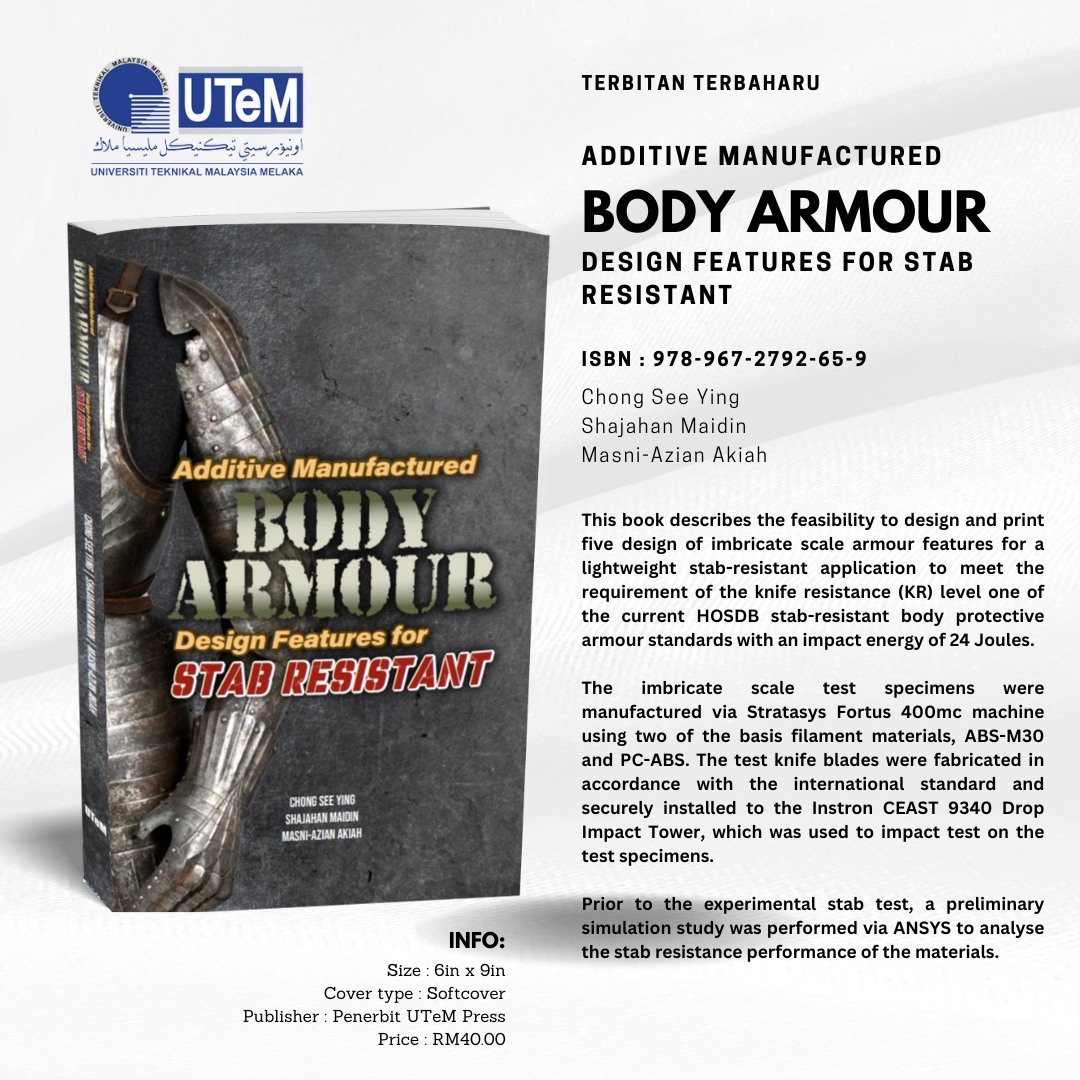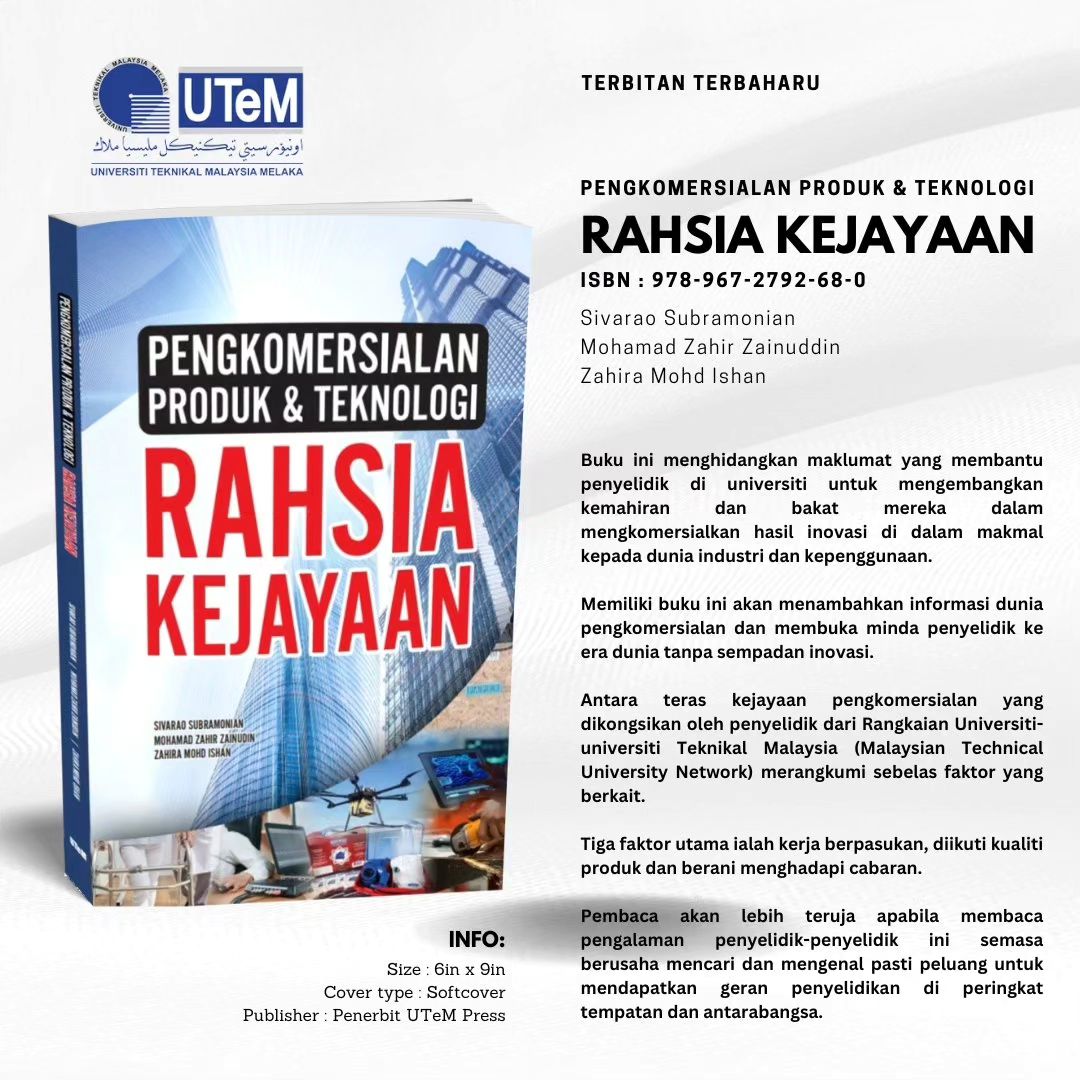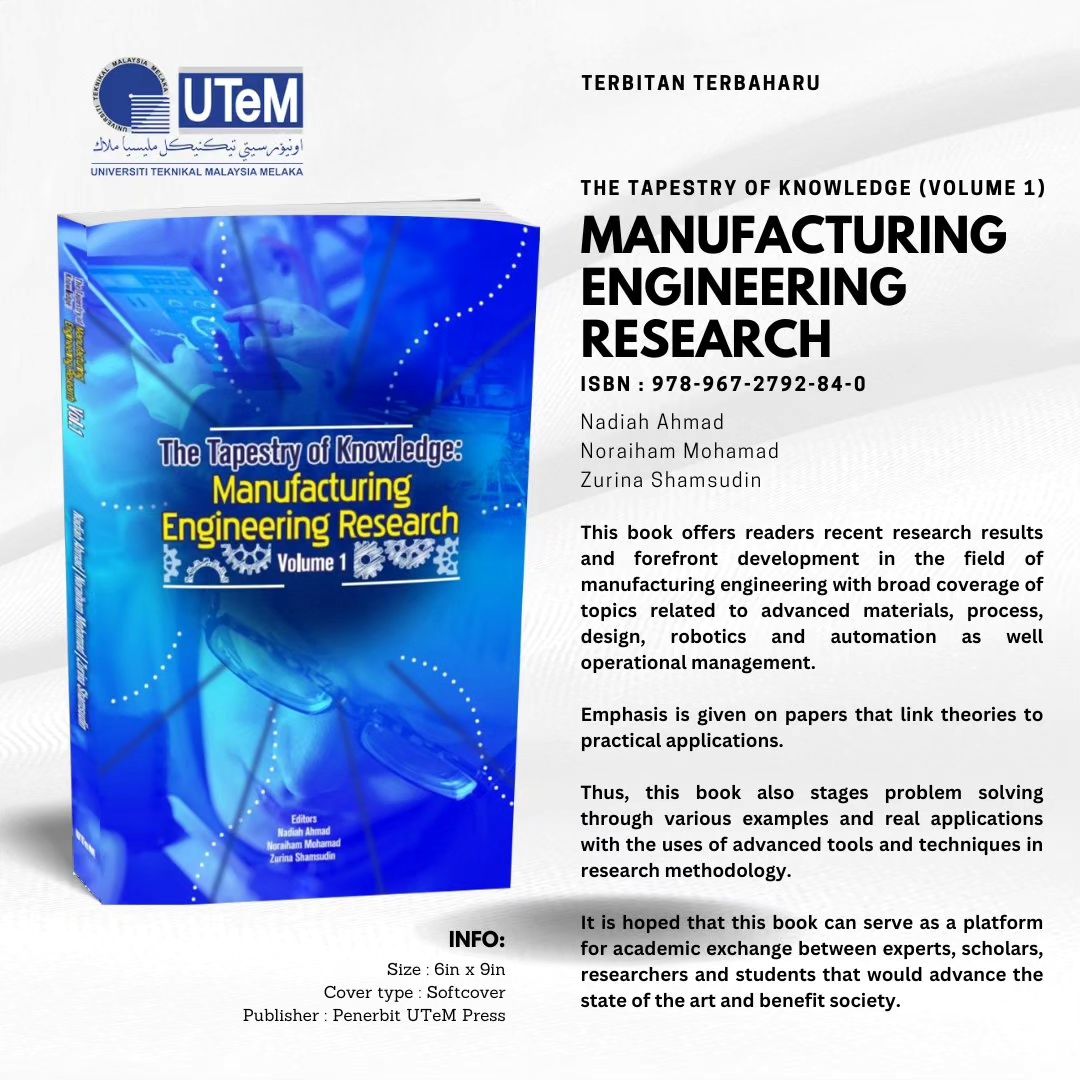 Universiti Teknikal Malaysia Melaka made history when it received recognition
1. Lawatan Kerja YBM KPT ke UTeM: 16/12 - MCP set up (Dewan Canselor); 17/12 - Rehearsal (8:00...
read more
Lawatan Kerja YBM KPT ke UTeM: Banner & bunting design - done; Digital Backdrop - in progress...
read more
DEPUTY VICE CHANCELLOR
(RESEARCH & INNOVATION)  MESSAGE
Assalamualaikum wbt and Salam Sejahtera.
Welcome to Penerbit Universiti Teknikal Malaysia Melaka (UTeM Press) website. It is my intention to increase the effectiveness of the services delivery system and the responsiblity of preparing strategic and tactical plans for the development of Scholarly References Resource Management and Repository; and Publishing Management. UTeM Press has undertaken efforts to increase the publication of printed materials with new policies and publishing in digital form (e-books) as well as increasing royalty payment for authors. In addition, cost-saving and reduction measures will be continued based on best practices as recommended by the university.
In short, UTeM Press will act as effective, creative and innovative service provider by using the latest technology application in realizing the mission and vision of UTeM and be the heart of the development and progression of digital campus culture at UTeM.
PROFESSOR IR. TS. DR. GHAZALI BIN OMAR
Deputy Vice Chancellor (Research & Innovation)
Universiti Teknikal Malaysia Melaka
UTeM PRESS: EXCELLENT SERVICE AWARD (APC 2022)

Zanariah binti Ali
Office Secretary